Specializing in Beginner, Intermediate and Advanced Surf Lessons
Surf Tours, Surf Camps, Surfboard Rentals, Surf Accommodation, Surf Clothing and Accessories
WELCOME TO DREAD OR DEAD SURF SCHOOL
Our commitment is to ensure you enjoy your holiday in Barbados while surfing with us safely. We take our time to make sure every wave you catch is fun while you surf. Taking you from standing up on your first surf lesson. To catching your own wave and turning the board on your follow up surf adventures.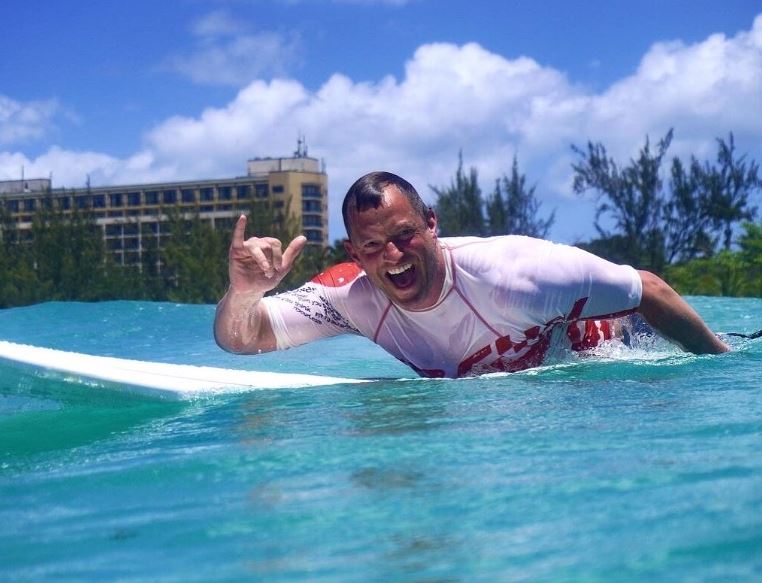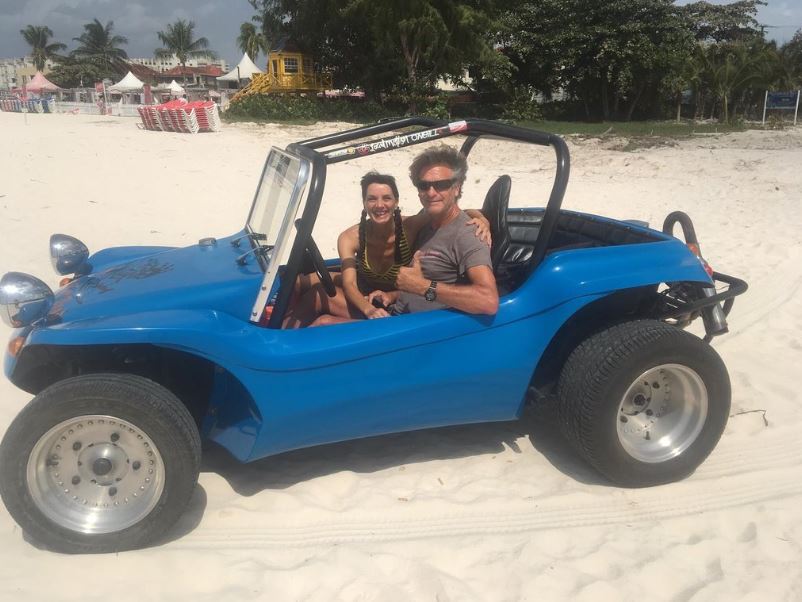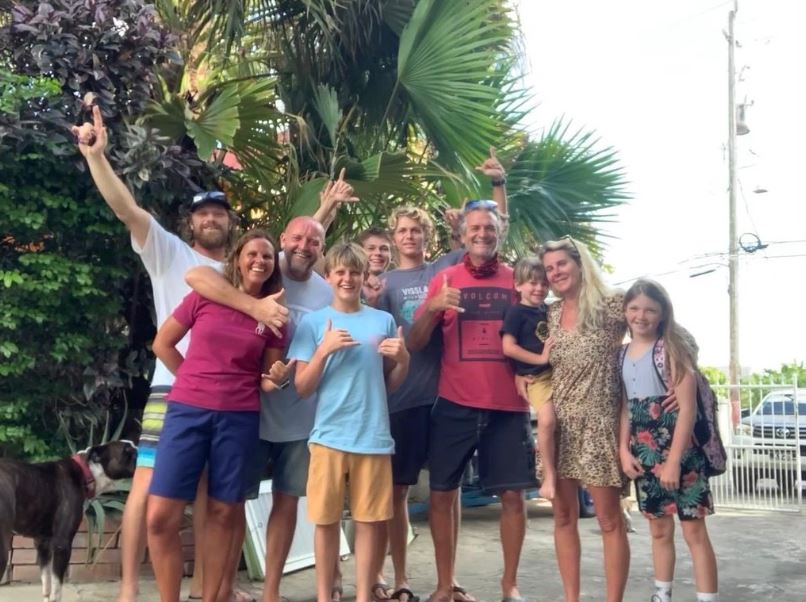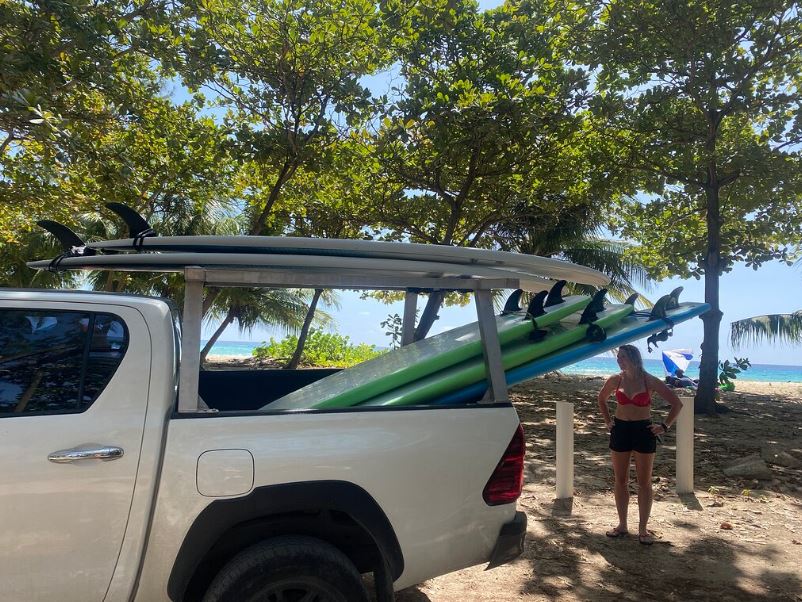 One of the Top 3 Surf Instructors in Barbados
Searching for the best surf school in Barbados, then DreadorDead is the the best place to come where we make you learn surfing through our best instructors. We offer surf lessons, tours and board hire/rental through our surf school Surf In Barbados as well as SUP lessons, tours and hire/rental through our SUP shop SUP In Barbados.
Dreadordead gives best surf tours including surf camps, surfboard rentals and surfboard repairs in Barbados
Dread or Dead offers hourly, full day and weekly surfboard rentals. View our prices and types of surfboards we rent out.
Dread or dead the first skateboard company in Barbados offers a comprehensive stock of decks, gripe, bearings, trucks, wheels, hardware
We offer surfing accommodation for individuals, groups for a perfect stay which are affordable to pockets
SURFBOARD AND SUP REPAIRS
Dreadordead SUP Lessons & Tours are a must-do activity including paddleboards, kayaks, snorkels, boogie boards and surfboards
We offer best stand up lessons that will make you realise that Barbados is one best place to learn surfing
BEGINNER SURF LESSONS BARBADOS
Our experienced surf instructors will chauffeur you, to a surf spot that perfectly suits your ability, as weather constantly changes the instructor will chose the location on the day . Brandons/Dover/Pebbles/Sandy beach/Freights bay . This is a basic beginner surf lesson or sometimes a basic refresher course for someone that's been away from the sport a while . Generally 10 min theory ,etiquette and safety. The rest is done in the water . All lessons are 2 hrs long , small groups of 4 students per instructor to ensure your safety.
Cost $ 75 USD per person. (Meet at the dreadordead surf shop )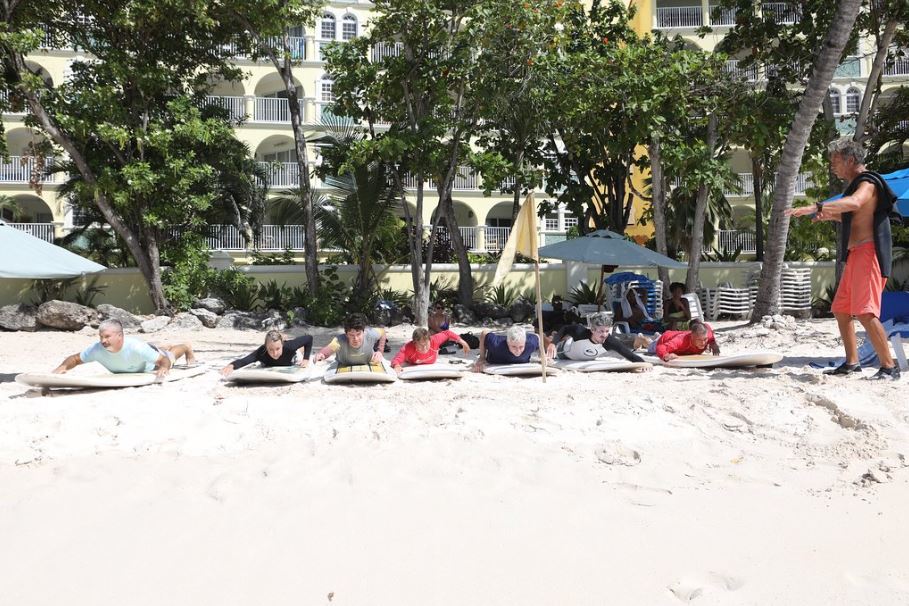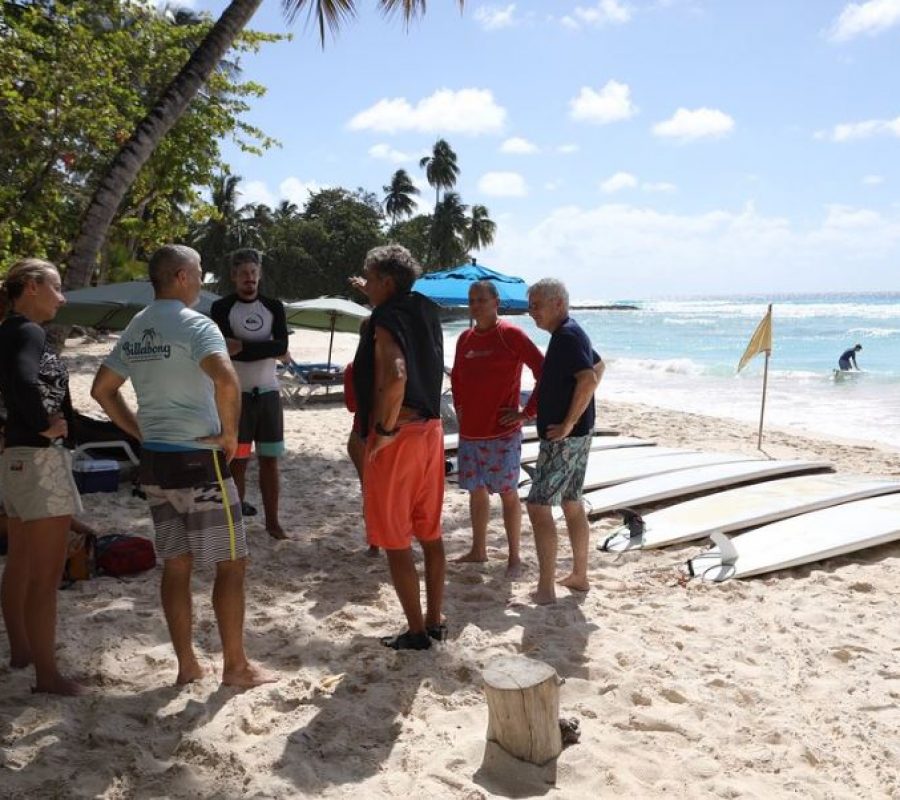 PRIVATE/BEGINNER/INTERMEDIATE SURF LESSON BARBADOS
our local qualified surf instructors will pick you up at your local location & take you to the best surf spot on the day that suits your ability . The weather is constantly changing so the location can also change on the day to give you the best waves available Brandons,Dover,Pebbles,Sandy Beach,Soupbowl,Batsrock,Sandylane,Maycocks,Freights bay,south point & Parlours.The Intermediate/Beginner/Private surf lesson  is tailored to your ability.whether your a complete beginner or some one thats been off the water for a while and wants a refresher or your an intermediate that can catch their own wave but wants to take it to the next level.its a1on1private lesson this allows the instructor to personally concentrate on anything that will help you achieve your goals quickly.Designed to work on basic issues like catching your own wave, reading the waves & ocean so you know which wave to paddle for, technique, turns & cut backs, anything else that the instructor picks up on that will help you achieve your surfing goals quickly.You get to chose the surfboard of your choice from our extensive range of boards or we will pick one out for you if you are uncertain. The lesson is 2hrs long and cost $150 usd per person.
PRIVATE / ADVANCED SURF LESSONS BARBADOS
Our local experienced surf instructors will chauffeur you to and from your hotel, to a surf spot that perfectly suits your ability, as weather constantly changes the instructor will chose the location on the day . Brandons,Soupbowl , West Coast if it's breaking . You get to chose a board of your choice from our extensive range of surfboards . You will paddle out with our shop pro and work on all the things you thought you were doing correctly but knew deep down it wasn't quite right . He will pick up on & correct all the things that will immediately make you get to that next level . Expose some of the bad habits you have picked up over the years & give you the information to correct them . The lesson will be 2-3 hrs long depending on your stamina. Cost is $200 USD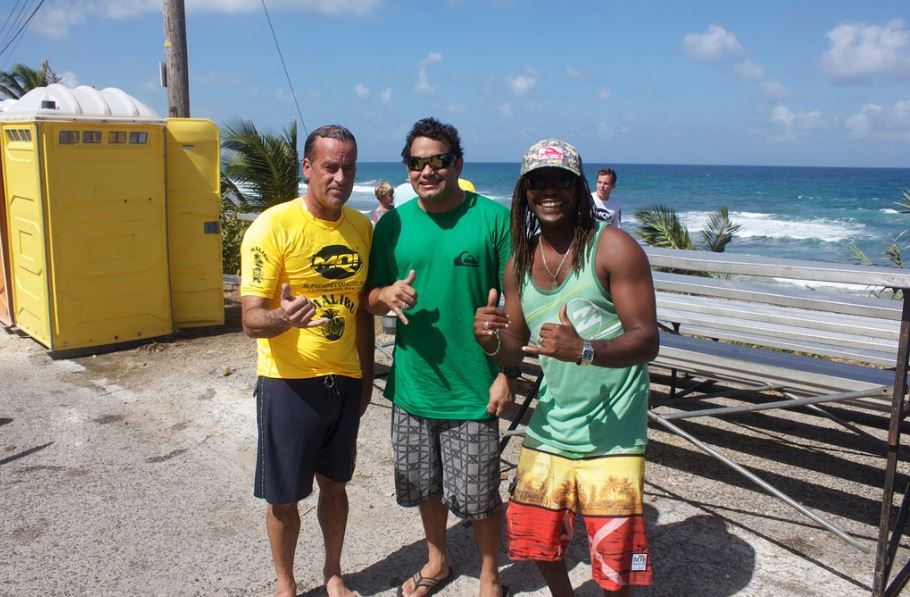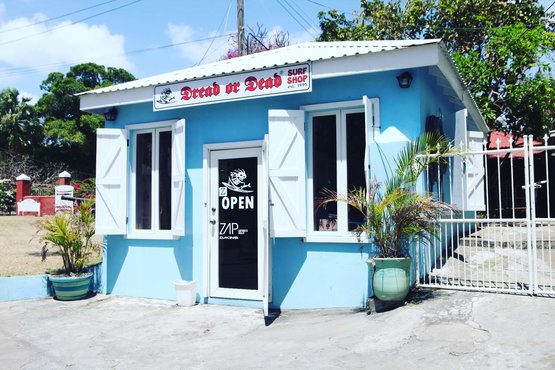 We specialize in surf tech or surf hardware. The surf shop stocks ,leashes , board bags , board socks ,surf wax , Fcs & futures fins , back packs, tie downs, reef boots ,sunblock, Rashguards , wetsuit tops , Traction pads ,Soft racks, repair kits a full range of surfboards , hybrids , twins , performance, fun boards & longboards . used and new .
Over 200 surfboards to chose from .  sizes 5/5 – 11 ft .
BEACH CLOTHING dread or dead brand/logo
BEACH APPAREL ,Quicksilver,Roxy, Hurley ,Dakine , Ripcurl. O'Neill .
IN-HOUSE SURFBOARD REPAIR SHOP .
BODY BOARDS :BZ,MOREY,HYDRO,CUSTOM X,HUBBARD.fins Churchill,Hydro & custom x.
SKIMBOARDS : Zapp
Dread or Dead Surf School/Shop has been around for 25 years . A family run business being involved in something we are all passionate about . 100% Bajan surfers sharing the stoke .
Want to book a Surf Lesson, or looking for a surfboard
We are Social and we are on Google Maps
Learned to surf in one day Matthew was a great professor. He told us that we will learn how to surf from day 1. He was right. My gf actually ride the wave on her first try! Yay! The lesson started with a brief theory but enough for things to get going. Thanks for everything Matthew, you're a rest guy, a good professor and Dread or Dead surf school is the place you need if you want to learn how to surf. Timisoara, Romania
Perfect surfing experience Meeting Matthew and Russell was one of the highlights of our trip. Matthew was a great and encouraging instructor. He took us to an ideal location with plenty of friendly conversation along the way. If you like to surf look no further! Atlantic Beach, New York
Don't miss a chance for a great surf lesson Got super helpful, individual attention from Axe who is encouraging and gave good pointers to improve my surfing. He picked out the perfect board and chose a spot with the right wave height. He really helped in deciding which wave to grab. Getting to surf with turtles was a huge bonus. Drvmycar Beverly, Massachusetts

Our team of surf instructors are passionate about their work and spend the complete lesson in the water right next to you. When you come to our surf school you are guaranteed the individual attention you deserve as we only have small, manageable classes, maximum 4 people per instructor. The locations we use for our surf school will be the best possible location on the day as we have impeccable knowledge of the local surf conditions and surf spots in Barbados. At dread or dead surf school we realize everyone's learning curve is different we will adjust the lesson for the individuals needs while in the water. Have fun in the sun, surf safe, dread or dead surf school.
Want to have a reservation of Surfboard or want to get a accommodation, Contact us throughPhone, Whatsapp or email
Russell Garrett a surfer for life. A partnership forged from the passion for the sport of surfing and lifestyle that all wave riders lead. So the shop was born out of an obsession to ride waves but, also, came to exist from doing board repairs, surf lessons and the buying and selling of surf boards.
Call our Surf Instructor Now @